Choose a project, choose a plant, choose the commitment.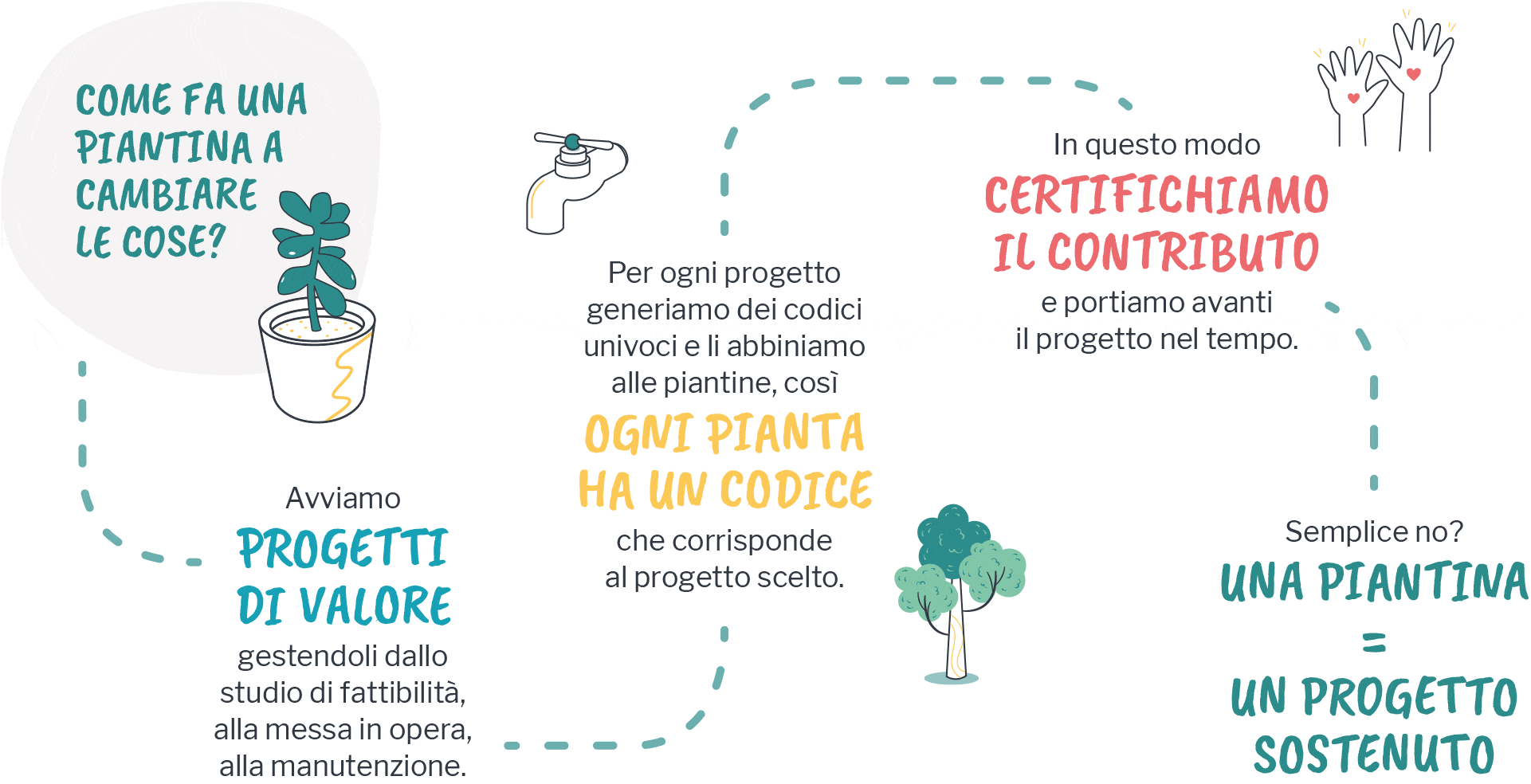 We have chosen to link succulent plants to our projects, which are easy to maintain and grow over time.
A succulent plant that is born in a small seedbed and becomes the living symbol of the commitment undertaken with us: to make the chosen project possible.
A product that does good thanks to our projects and concretely helps small local businesses of artisans. Each pot, in fact, is different from the others and unique in detail because it is handmade by potters from Castelli (TE), who carry on a 500-year tradition. Even our logo is hand painted.
Find out more about our pots on the » Castelli « page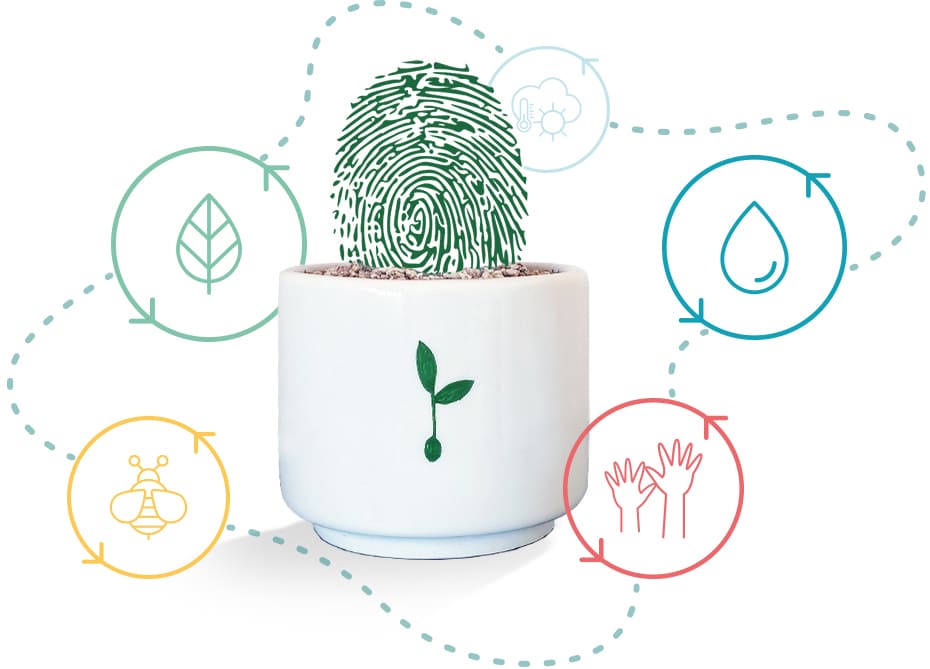 Content:
– Plant in ceramic pot (Ø 8cm) made and hand painted in Italy, shipped in a reinforced cardboard box and shockproof packaging
– Unique code to certify your commitment (sent by email)
– Indications on how to care for the plant
Terms of payment:
Safely by credit card, Satispay, Paypal or bank transfer.
The cash on delivery service is not active.
Other:
• Inside the package there is no reference to the transaction, all payment details are sent to the email indicated during the purchase.
• If the order is a gift, check the box "Make this order a gift" and add any message for the recipient. It will be added for free inside the package.
Timing:
Delivery is guaranteed within 48 hours from the departure of the shipment, you will receive a confirmation email when the order is shipped.
We ship every week, generally, from Monday to Wednesday., to avoid stocks over the weekend and that consequently the plants are found for too many days in some warehouse, closed in a box.
If you need to receive your order on a specific date, write it in the order note.
We don't ship on non-working day.
Costs:
Shipping is free in Italy.
Shipments to abroad have an additional cost depending on the destination:
+10€ to Austria, Belgium, France, Germany, Greece, Ireland, the Netherlands, Portugal, Spain and Sweden
Plant:
The photos of the products in the catalog are representative samples of the plants available in the nursery. The product, being alive, can vary in terms of shape, height and variety.
Pot:
Our pots are hand made and painted in Castelli, a village with a centuries-old ceramic tradition in the province of Teramo (Abruzzo). They have a diameter of 8cm and are 7.5cm high.
In this video you can find out how they are made.
Box:
Plants are packaged in a cardboard box with 9x9cm base and 18cm height.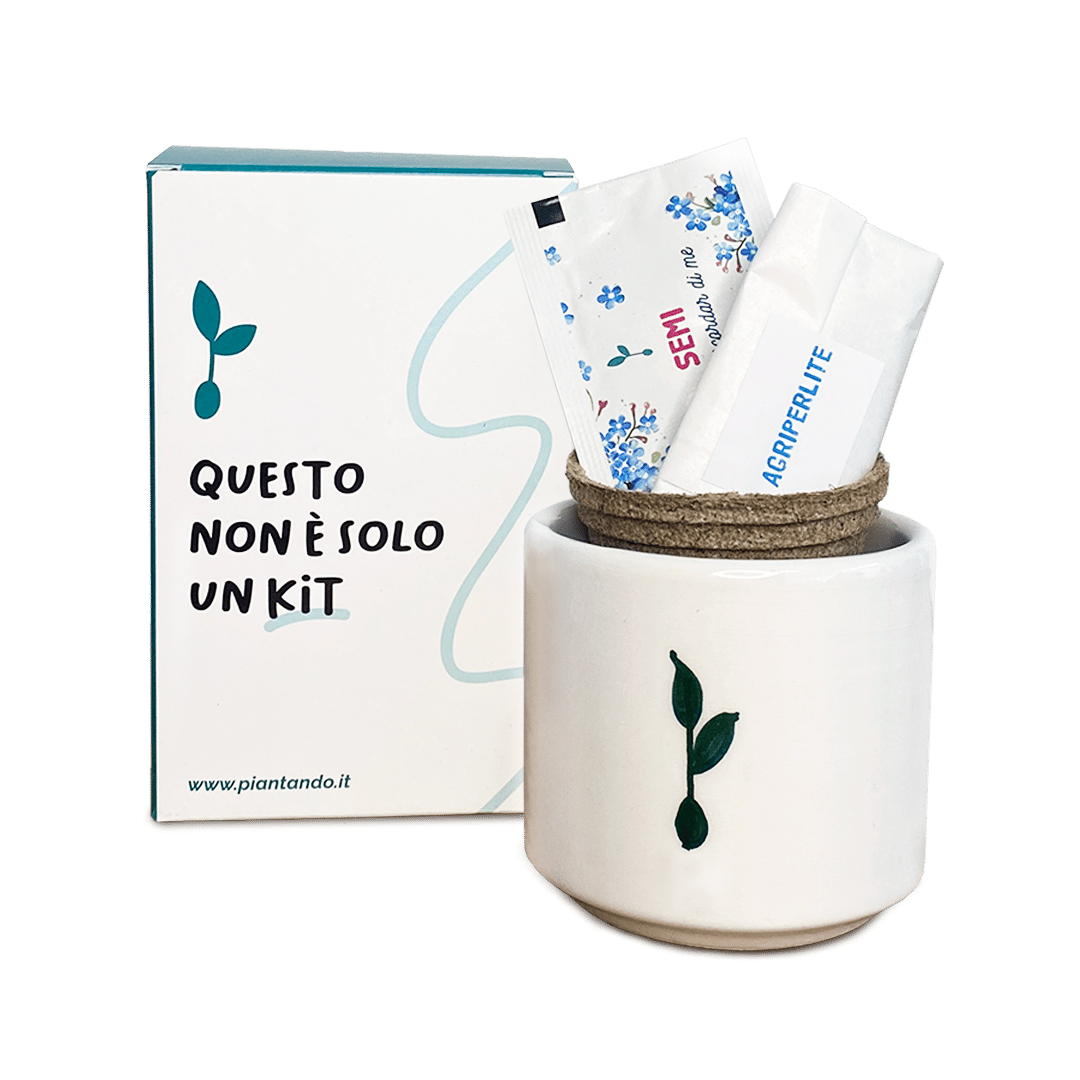 Growing KIT
Forget-me-not